This summer is building up to be quite a hot shemale hookup experience. Why? Well, summer means warmer weather and people poking their heads out for some social interaction. It means more beach bods, more skin. And this summer could be the first normal one in two years if the COVID vaccine roll out continues.
The answer is, maybe not good being its been a long, cold, COVID-riddled Winter. But that's about to change. And for the better.
So what do you need to know to get prepared for a summer of Shemale hookup energy?
Get In Shape
I'm not body shaming. Far from it. But getting some exercise and eating healthy can renew optimism and boost self-confidence. I'm not suggesting that you get your body "jacked," as the cool bros say. But taking a jog or walk, riding a bike, and eating a little more spinach and chicken breast can certainly help you drop a few pounds and feel better about your summer attire. The vitamins in smoothies can boost your brain function. And moreover, a healthier lifestyle means your fun sexy parts just work better.
So take a little "you" time and get prepared as Spring's weird, unpredictable weather plays out. Soon, it will be blazing hot outside and the hookups will be flowing.
Get Your Shemale Hookup Profile In Order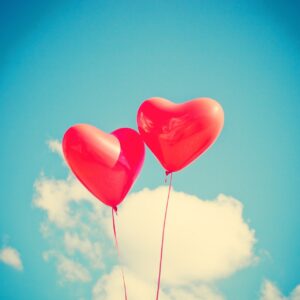 The COVID-19 pandemic was depressing. For some people, that meant going after more online dating and hookup opportunities than ever before. For others, it meant depression which resulted in less energy for socializing.
As vaccines continue to roll out, more people are coming out of their shells and pursuing local hookup opportunities. This means they are browsing profiles. If your profile is outdated, or thin of biographical content, you may get overlooked. People don't want to waste their time.
Don't put up a ton of personal information, I'm not suggesting anything of that nature. But liven it up, give some insights into your likes and your personality. Show some positivity and energy for others.
Do You Even Vaccine?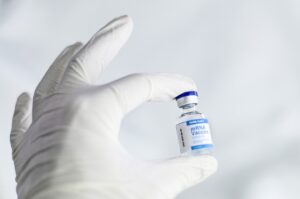 This summer, expect a lot of emphasis on COVID vaccines. There will be people who are staunchly supportive of COVID vaccines for dating purposes and others, well, not so much.
I'm not giving health advice right now, far from it. I'm just letting you know to expect it to be a hot button issue that may play into some people's hookup requirements.
That said, NEVER post your COVID vaccine card on your bio. That's personal information and should not be made public no matter what you see your Facebook friends doing. Use common sense and refer to our shemale dating safety guide.
Start Browsing Again
If you stopped browsing your local shemale hookup profiles due to Winter, COVID and social distancing, or any other reason, it's not a bad time to begin browsing once again. This will help get your re-inspired to go find your hottest shemale fling ever.
Dedicate 15 minutes a day to browsing profiles. Try to not to miss a day, and likewise, try not to go over the time limit. You don't want to burn out.
Adult online dating takes work and dedication if you want results. A simple schedule can help create lots of opportunities.
You'll probably be excited to learn that a whole new crop of local hotties are out there. There will be new profiles from people who prior to the shutdown never tried adult online dating at all.
At the end of the day, just putting yourself right back out there is the solution that ales your winter slumdum. Its time for everyone to start coming back out and meeting, greeting, and hopefully, hooking up. Because that's what its all about around these parts.