Shemale dating can initially be complicated. 
But here you are, on Shemale Sex Date, looking to explore that inner-urge to find a shemale sex hookup experience. But being new to things, you may feel overwhelmed. You aren't sure if you are "ready" to date a shemale. You don't know how a shemale may react to your messages, your flirting, or the first time you slide your hand towards her dick.
The world of shemale sex dating can be intimidating for those who are new. But being fresh shouldn't be an obstacle for living out your longtime fantasy. The perceived hindrance is really a covert opportunity. 
You're about to learn how to get started in online shemale dating. Once you understand the ropes, boundaries, and culture, you'll be a shemale dating pro. 
So let's get you started.
Are you ready?
We sure hope so.
Shemale Dating Is All About Education
Here's the thing.
You are battling shemale sex urges. You know what your sexual mind conveys to you. You are drawn to hearty desires. But the thing is, all sex involves two or more people. More, if you're lucky, of course.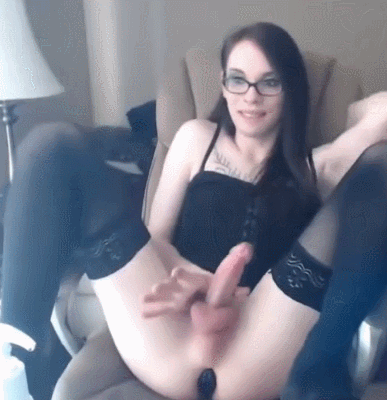 We grew up in a traditional, culturally accepted mainstream sex world. We have a good idea of what's acceptable when flirting with a girl at a bar or on a dating app.
But shemale dating is a different ballgame. We have nothing to gauge ourselves on. Unless you've been hanging out in shemale bars or in online communities, you don't have that read you need to proceed (look at that rhyme-fest). 
Education matters. Learn more and interact less at first. Watch our shemale forums and follow along, but don't post too early in your experience.
Absorb information about the shemale lifestyle so you can improve your odds of properly communicating your needs and flirting.
If you go in guns blazing too early, you might turn off your initial shemale opportunities.
Shemales are mostly uninterested in acting as your guide or teacher. They have needs just like you do. They aren't running a shemale dating course, they want to hook up with horny straight guys.
Now, this doesn't imply that you can't ask any questions. Communication in any sexual relationship is essential to success. You'll always have questions as will your shemale partner. That's OK. And it's expected.
What this means is that you should attempt to learn as much of the shemale basics as possible for before contacting singles on our dating app (or any shemale dating app, for that matter). 
A little learning can go a long way. 
Don't Dehumanize
I shouldn't have to tell you this. 
But…
Shemales are people, not sexual objects.
Humans like to have sex with one another. And no doubt, that involves a natural objectification perception. And that's OK.
Further, this is a shemale hookup site. So there is increased objectification going down.
But don't let it overtake the entire experience. All too often shemales complain that straight guys treat them solely like a piece of furniture they plan to use.
Yes, you have shemale sexual fantasies. The shemale you are flirting with shares the sentiment about you, at least, most likely. So they get it. But don't go overboard with objectifying the shemale you are conversing with.
The shemale you are talking with probably went grocery shopping that day, or filled up her car with gas, or ate breakfast. In other words, they are human beings just like you. Don't get so lost in the shemale sex fantasy that you lose sight of the humanity involved.
Shemales Aren't Escorts
This is a dating app. Shemale Sex Date helps connect you with local shemales looking for hookups. 
But don't confuse this experience with that of escorting.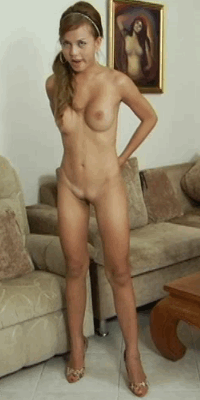 It doesn't happen a lot, but sometimes straight men join our Shemale Sex Dating app and think they are propositioning.
Um, nope, that's not how any of this works. 
Your mission is to get to know singles and decide if you are compatible to have some sort of a hookup experience. It's that simple. Don't proposition any shemales on our site or you will be banned. 
Also, you'll insult the shemale you're chatting with. Use common sense. This is a dating app. Surely you've experienced dating apps prior to this one?
Shemales Aren't CIS Women
It happens all the time. A straight guy tells as shemale that he's "not normal" in some sense or situation.
This is derived from the straight guy's interpretation that CIS women or "normal." 
If you want to quickly insult a shemale, compare them to CIS women and you'll be well on your way. 
Don't Propose Sex Immediately
It's difficult to control those shemale sex cravings. But it's important to understand that shemale sex dating requires communication. 
Many shemales have had poor experiences with guys just like you. Nothing about you looks any different than previous "bros" looking for hookups.
Yes, shemales on our dating app want sexual experiences. But it's important to begin by getting to know your potential new sex partner. 
Also, some shemales prefer meeting up with you prior to engaging in a sexual fun fest. Safety is super important as is compatibility. 
Discuss Sex With Your Shemale Before Doing It
Shemale sex isn't the same old sex you know.
There are lots of complexities.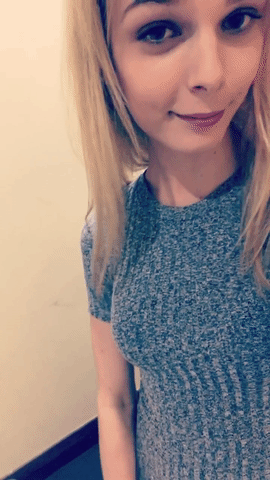 You want to please yourself, but your shemale wants to get hers as well. So it's important to discuss what you each are looking for in a shemale sex scenario. You want to be on the same page with one another. 
Miscommunications lead to awkward situations that don't benefit anyone. 
Shemale Sex Doesn't Mean You're Gay
You might be gay, but that isn't because you had sex with a shemale. 
If you are attracted to a shemale's soft feminine features, that's pretty telling you aren't gay.
But your sexuality is your business. 
The point here is to make sure you don't start questioning your sexuality solely due to a shemale sexual experience. If you are questioning your sexuality, it should be due to other influencers in your life. 
Conclusion
Learning the ropes about shemale sex dating can help you thrive. Just learning some of the basics will help prevent you from being ousted by a shemale community that's had its fill with sex tourists who don't know anything about the shemale lifestyle. 
Asking questions is fine, but asking bumbling obvious questions will expose you as someone who isn't serious about shemale dating. 
Take the time to do some basic reading on our site and make sure you join Shemale Sex Date to begin your journey.