Your shemale first date is on the horizon. You've vetted one another. You both understand what the other wants both personally and sexually. You've gained some mutual trust. Now it's time to meet.
Although all the vetting feels behind you, it's far from over. The first real date with a shemale continues the mutual learning process. You both have a long way to go, but you know that – it's why you're nervous.
It's OK to be nervous. In fact, it's healthy. It means you care. You want things to go right. Shemale sex doesn't just fall into your lap. It's more complicated than that. But it seems you're nearer than you were two weeks ago, or a month ago.
Think back to before you joined Shemale Sex Date to find a partner. You were nowhere. Now, you're embarking on a first date with a shemale that you've established a vibe with.
But now, the real work begins. How do you approach the first date with a shemale?
Nothing is given. Just because things went well when you met and your shemale dating opportunity feels like a dream, things can still go wrong if you aren't attentive to basic dating rules.
Follow some of these guidelines to help increase your odds at an amazing shemale hookup sex experience.
Respect Is Earned
Just because you and your shemale date have a good rapport on chat and maybe over the phone, doesn't mean you've earned her respect. In the shemale dating world, there exists a pervasive bro "shemale tourist" culture. Nearly every shemale has experienced letdown city with a dude that seemed cool.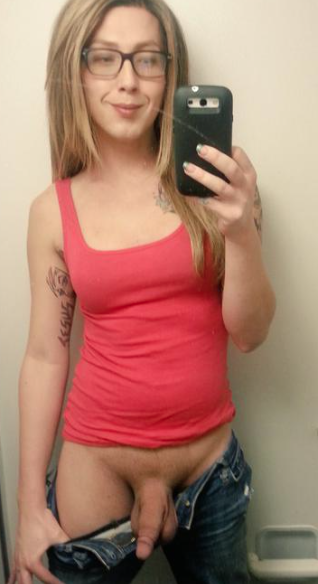 Just because you've said "you're cool," doesn't mean your shemale date will accept your actions carte blanche.
You'll still need to prove your worthy of a sexual escapade, or whatever your shemale hookup is about.
You earn respect when you follow through with your promises.
Be on-time.
Don't say you'll show up and then no-show. For shemales, this happens all the time when cisgender men get pre-date jitters. If you aren't ready, just tell them that you need more time to think rather than schedule a date.
Follow the established rules, whatever both of you decided prior. If this is a discreet hookup, be discreet.
Respect Boundaries
When you meet a shemale on our dating app, one of the first things you should both do, at least after getting acquainted, is to determine what you both want.
Most of the time, that's sex in some capacity. I mean, this is a shemale hookup site, so it stands to reason that sex would be a pervasive theme.
But shemale sex is complicated stuff. There are a lot of variables, not just for her, but for you. People like a variety of sexual experiences.
It's important to be honest when talking about the type of shemale sex you enjoy and/or desire. Because if you aren't, in the heat of the moment, you'll want more.
It can be uncomfortable to discuss our sexual desires with anyone, much less, when it involves the taboo shemale sex world. Yes, it's taboo culturally, but no, that's not right.
The Date Needs To Go Well
This is the first time your shemale date and yourself are meeting in person. Meeting in person always changes things, but hopefully for the better.
Even video chat can't convey how two people will truly connect on an authentic level.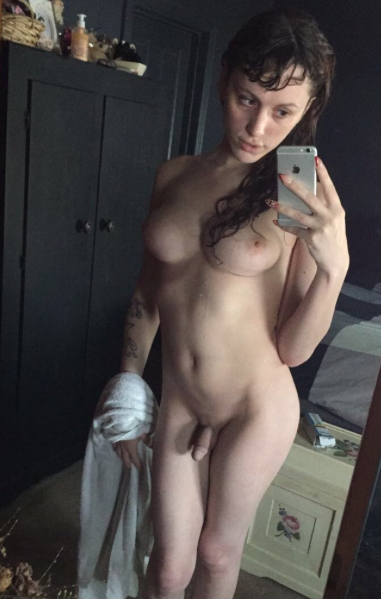 When you meet in person, things need to go well between you before any of the sexy fun begins. If you don't connect well, your shemale date isn't likely to want much to do with you physically.
The point isn't to 'try too hard.' The point is to be who you really are and not go into an effortless mode. You want to impress your shemale date just as you would any date.
Sure, the hookup app culture certainly expedites some of the conversational trifles. But you still need to connect in a human way in order to proceed.
Leave The Shemale Porn Mindset at Home
Shemale sex, like any sex, isn't a porn set. While you've likely watched your fair share of shemale porn, it's important to adjust your expectations to a more realistic, human level.
Porn is scripted to appear flawless in its sexual conquests. But real life isn't without flaws.
Make sure you cleanse yourself of the superscripted shemale porn movies so that you aren't a tainted cisgender.
Conclusion
Your first shemale date will be a time to remember, hopefully in a good way. But you can't take things for granted just because the two of you 'hit it off on the dating app chat.'
Put forth a real first date effort. Don't go into as if it's a porn shoot. Make sure you understand you need to connect in person and that's not the same as your previous chat interactions. Uphold the agreed-upon boundaries both for sex and privacy.
Most importantly, have a lot of fun. Your first date with a shemale experience can end with explosive sex, but only if you don't muck things up.